Hello My Friends!

Now that you have removed empty bookcases and selected your fabulous colors for your transformed Learning Commons it is time to redesign your room with furniture.  This will be fun, exhilarating and frustrating all at the same time.  Why?  Because not everyone has the natural or acquired ability of interior designers. Do not worry as this blog post is dedicated to helping you repurpose existing furniture or purchase new furniture to change the look and feel of your area.

Your creativity needs to come alive and you need to have fun with this!  Let the fun begin and let's dive into it!!

I am a visual person, so I like to see pictures and see what it could look like.  Have you ever used Better Homes and Gardens website to help you design a room?  They have a link to Arrange-a-Room.  This is free and you do need to fill out a form.  PLEASE uncheck the boxes on the form so you do not receive unwanted mail or emails.  Here is the link to the Arrange-a-room section on theBetter Homes and Gardens website:  www.bhg.com.

Now follow these steps which include screen shots I took for you.

Step 1
Do you see the RED arrow?  In the search box type "virtual arrange-a-room tool" and on the left side of your page the first result will say Arrange-A-Room. Click on Arrange-A-Room.  Now I realize that this is for arranging rooms inside your home, however, my library learning commons was home to my students.  This tool allows you to size the room for the dimensions of your actual learning commons and then add furniture.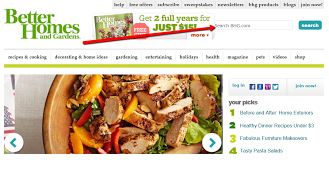 Step 2
When you add furniture be creative and add it according to size.  Next you can move the furniture around and then paint your room!  As a visual learner this helped me be creative.  I also talked to the Art Teacher who really helped me with color and furniture ideas.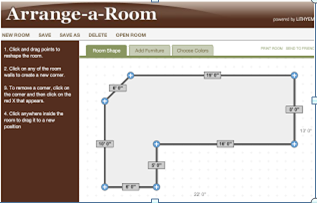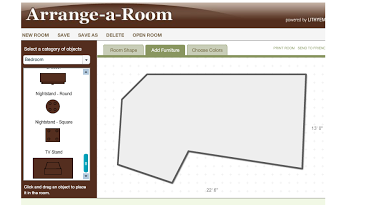 Step 3
Need help with "fun furniture"?  Me too so I became the Sherlock Holmes of librarians and found this video which really opened my mind.  When I compared American library furniture to European library furniture...WOW the difference!  Watch this video: Eurobib.

Do you remember looking at pictures of some of my campus learning commons?  We used Eurobibs and BCI Softline Seating.   Take a look at the BCI softline library seating in Stockholm.   When money matters and you are thinking "out of the box" as they say why not look at OfficeMax back to school furniture or Target's lounge seating.  We have used their furniture also and our students love it.   Happy shopping!

OHH OfficeMax and Target are not "out of the box" enough?  Well okay I did have a librarian or two...hmmm maybe three,  really have fun and look into yoga balls for seating.  Yes I said YOGA balls and you know these are VERY good for your core muscles.  :-)   What the librarians said is that for the hyperactive students, they bounced and worked at the same time!  Imagine releasing energy and typing all at the same time.  Oh aren't true stories the best!

Try these links to Yoga Balls and shop for the ones with legs.
www.yogaaccessories.com      or    http://www.yogadirect.com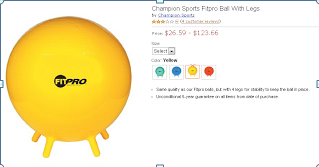 Last but not least please shop at garage sales, estate sales and Goodwill and Thrift stores for amazing deals.

My Friends this has been a fun visit with you.  As always keep in touch with me.  I have been excited watching my followers grow!   Happy Shopping and Happy Creating!

Jo
Works Cited
BCI Library Design. BCI, n.d. Web. 9 July 2013. <http://www.bcieurobib.com>.
Beteter Homes and Garden. Meredith Corporation, n.d. Web. 9 July 2013. <http://www.bhg.com/>.
OfficeMax. OMX Inc., n.d. Web. 9 July 2013. <http://www.officemax.com/>.
Target. Target Brands Inc., n.d. Web. 9 July 2013. <http://www.target.com/>.
YOGA. YOGAaccessories.com, n.d. Web. 9 July 2013. <http://www.yogaaccessories.com/>.

Yoga Direct. Yoga Direct, n.d. Web. 9 July 2013. <http://www.yogadirect.com/>.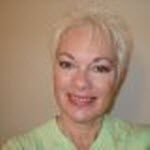 JoAnn was born in Oakland California, and after two boys finally her parents had their one daughter.  After JoAnn's father retired from the Army they moved to Loveland, Colorado where she graduated from high school.  Later
JoAnn obtained her M.Ed then MLIS both in Colorado.  For twelve years she taught at Poudre School District in northern Colorado before working at Cherry Creek School District.
Because Denver hosted the ISTE conference, JoAnn's life took a dramatic change.  While looking through the ISTE website, she  discovered a job opening for Director of Innovative Resource Media Systems. Being the wild Irish woman that she is,  JoAnn applied for the job and six months later moved to Houston, Texas. 
Because her loving family supports her, JoAnn can honestly tell you this she has a wonderful job and she is a lucky woman. JoAnn's three children live in three states, so frequent flyer miles are her best friend.  She has two grandchildren and two grand-dogs who she spoils every time she visits.